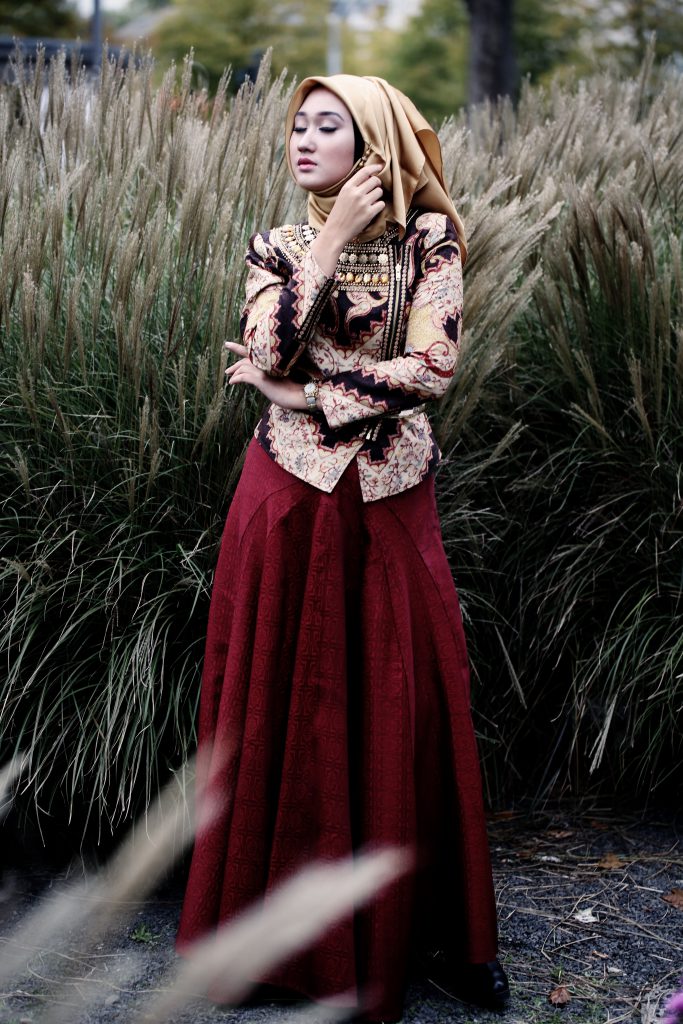 Dian Pelangi ist eine bemerkenswerte muslimische Bloggerin und Modedesignerin, die für ihre stilvollen Interpretationen des Hijab bekannt ist. Als Gründerin von Dian Pelangi Fashion umfasst ihre Kollektion nicht nur Hijabs, sondern auch Batik, Brautmode und eine Kinderkollektion.
Dian Pelangi is a notable Muslim blogger and fashion designer who is famous for her stylish interpretations of the hijab. As the founder of Dian Pelangi Fashion, her collection comprises not only hijabs, but also batik, bridal wear and a kids' collection.
Dian absolvierte ESMOD Jakarta im Alter von nur 18 Jahren und gab ihre Debütshow während der Jakarta Fashion Week. Dian gilt als Pionierin unter den lokalen muslimischen Modedesignern und hat ihre Arbeiten in verschiedenen Städten weltweit präsentiert.
Dian graduated from ESMOD Jakarta when she was just 18 years old and held her debut show during Jakarta Fashion Week. Dubbed a pioneer among local Muslim fashion designers, Dian has showcased her work in various cities worldwide.